4m Group is one of the main European leaders in the application of industrial and decorative flooring based on epoxy resin and polyurethane.
 In 2018, the company celebrated its 20 years of existence and is particularly proud of its exponential growth and solid corporate culture since its creation.
4m Group employs 140 people and mainly uses its own skilled workforce. The many advantages of our resin floors make it a solution of choice for the most demanding sectors.
Our staff is highly qualified and competent in at least three languages, whether administrative, project manager or applicator. Our staff is highly specialised and benefits from ongoing training.
Dominique Petta, CEO of the 4m Group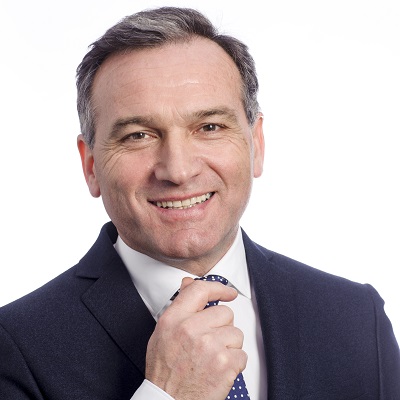 Thanks to our hard work and experience, we have positioned ourselves at the top of the European market in the application of resin flooring. Nevertheless, it is very important for a modern company to diversify its activities. This is why 4m Group has also extended its interests to other areas: the installation of resilient and sports floors, special techniques, repair of civil engineering works, waterproofing by rapid and hot projection of PU resin.
The pharmaceutical, cosmetic, healthcare, food and aerospace sectors make up the core of our clientele.
We serve a variety of industries including well-known national brands such as Colruyt, Detry, Clermont-Ferrand, Hexcel Composite amongst others and also international companies such as Ferrero, L'Oréal, GSK, Lancel, Mondelez, Baxter, Pierre Fabre, Sanofi, Pfizer, Coca-Cola, Inbev, Nestlé, Danone, Auchan, Carrefour, Brussels Airport, Luxembourg Airport, Caterpillar, Arcelor-Mittal, EDF, Manchester City Football Club, Paris-Bercy Arena, etc.