Thanks to their easy maintenance and their very low VOC emission, 4m flooring is the perfect choice for the pharmaceutical and healthcare industry in general.
4m Group already has many references from hospitals and nursing homes.
4m Group's resin floors are anti-static, non-slip, anti-bacterial with optimal chemical, mechanical and thermal resistance to ensure the safety of your staff and their working environment.
We make every effort to minimize disruption to your business and we comply with the European standards in force.
The advantages of our flooring:
optimum resistance to wear,
resistance to shocks and traffic,
non-slip properties,
impeccable hygiene,
easy maintenance,
modern design in a wide range of colours,
the best solution to fit your budget
VALDOR
The customer's needs
The Valdor hospital – housing care units, geriatrics and (neurological and locomotor) rehabilitation, a residential palliative care unit, specialised consultations and a day hospital – is a historic building which has long been left to deteriorate.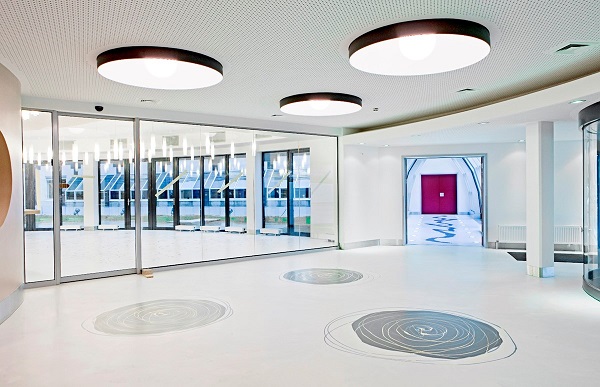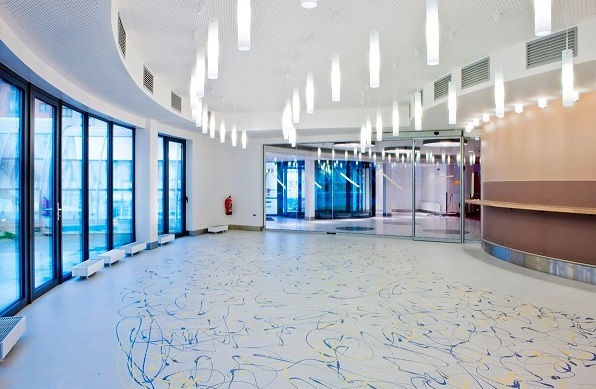 The constraints
The best way to reconcile the old and the new.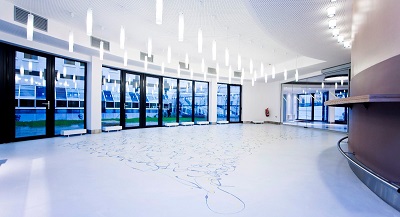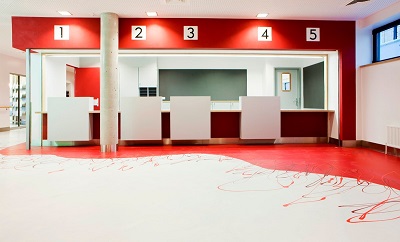 4m Group's solution
The products
In the new areas, the choice of design was notably reflected in the frescoes on the floor.
Resin was chosen for the public areas as well as the kitchen and cafeterias.
According to the requirements of the different areas, 4m Group used:
Flowfresh HF: 480 m2
Flowfresh MF: 1390 m2
Baseboard Flowfresh: 990 m2
PU Design: 1674 m2
The 4m Group service
4m Group planned 355 work days divided according to need among the three main phases of the project.